By now, enough and more has been written about the COVID-19 (or coronavirus) pandemic. The novel virus has managed to do two novel things: simultaneously lock up at least a third of the world's population, including the one-fifth of humanity that resides in India, and free up the CSR coffers of many of this country's corporations in the fight against this pandemic. Since the nationwide lockdown that began on March 25, a slew of announcements has been made by multiple companies who want to contribute towards the massive and unprecedented efforts to combat the worst effects of this disaster-that-was-in-waiting.
When crisis comes calling
While one may speculate if this generosity is purely due to altruistic and humanitarian reasons, it is undeniable that with the slow and lacklustre response by the central government in its handling of the impending crisis, any and every contribution – be it by private citizens, non-profits, or private sector – is urgently needed. If the outbreaks in hotspots like Wuhan, Italy and New York are anything to go by, failure to effectively and urgently address this pandemic will result in a disaster of proportions that few of us can imagine.
Even now, the human cost in the country has been enormous and tragic, especially when with some planning and foresight it could have been avoided. The plight of hundreds of thousands of migrant labourers, the sudden loss of income for millions of its workers (India is still a country where the unorganised sector employs a majority of its people), the supply-chain shocks resulting in a rapid depletion of stocks of essential goods – these fall-outs were avoidable and the responsibility falls squarely on the central government's woeful missteps.
Irrespective of its true motivation, the private sector wants to help. This has been evident in the flood of donations, monetary and otherwise, that have been announced. While some are rushing to aid frontline medical workers or are working with NGOs, many have chosen to donate to government relief funds such as state relief funds and the newly minted PM-CARES Fund. The latter has been a source of much controversy since the PMNRF (Prime Minister's National Relief Fund) already has a corpus of Rs 3,800 crore and donations for COVID-19 pandemic could have been easily redirected towards it. Then there's the fact that there's no transparency with regard to the trustees, how will they be chosen, their accountability to donors, and the stated objectives of the trust. Despite this, the new fund has seen an avalanche of donations, from corporates and individuals alike. It had crossed the Rs 6,500 crore mark on March 28 and this figure will only go up.
How Corporate India is fighting the corona
Not surprisingly, donations to PM-CARES Fund qualify as CSR expenditure under the Companies Act, 2013, and many companies are choosing this route as an easy/obvious way to 'do' something and 'be seen as doing' something. Here we take a look at how companies are responding in the fight against the COVID-19 crisis.
Donations to government relief funds

 
The Hero Group has pledged Rs 100 Crore as aid for the COVID-19 relief efforts. Half of this will be directed to the PM-CARES Fund and the remaining Rs 50 crore will be spent on other relief efforts.
TVS Motor Company and Piramal Group have each pledged a donation of Rs 25 crore to the same fund. All Honda group companies in India, through the Honda India Foundation, have committed to donate an amount of Rs 11 crore to central and state governments for relief and prevention efforts in the country.
Bharti Enterprises will donate over Rs 100 crore towards the crisis, with a majority of this money being directed towards the PM-CARES Fund. Infosys Foundation, the CSR arm of Infosys, said it would donate Rs 100 crore to the same fund and had already contributed half of the committed amount at the end of last month. Paytm has pledged Rs 66 million, while Flipkart's digital payments subsidiary PhonePe has pledged to donate up to Rs 100 crore to the fund, over and above the donations made through its platform. The company will contribute Rs 10 for every donation made, which can be as low as Re 1. 
NJ Bhilwara Group Company, a multi-product and services conglomerate in areas such as textiles, graphite electrodes and power, will donate Rs 5.51 crore in COVID-19 relief funds: Rs 2 crore to the PM-CARES fund, Rs 1.5 crore to the Madhya Pradesh CM Relief fund, Rs 1.01 crore to the Rajasthan CM Relief fund, Rs 50 lakh to the Himachal Pradesh CM Relief fund, and Rs 30 and 20 lakh to the Bhilwara and Ajmer Local DM Relief Fund respectively. 
Donations to hospitals and medical institutions
Infosys Foundation has announced its support to set up an exclusive hospital in Bengaluru for COVID-19 patients. MG Motor India has donated Rs 2 crore to government hospitals and health institutions providing medical assistance in Gurugram and Halol (Vadodara), where the carmaker's facilities are located. Half of this amount is slated to come from its employees, who have pledged to donate Rs 1 crore. 
Icertis, a company providing enterprise contract management in the cloud, in partnership with Pune Municipal Corporation (PMC) will contribute Rs 25 lakh to Naidu Hospital in Pune. The company stated that doctors, nurses and staff at the hospital would receive personal protective equipment (PPE), including N95 masks, gowns and gloves, hand-sanitiser dispensers, and viral transport media (VTM) kits, which protect test samples in transit to the lab.
Donating and/or funding medical supplies
Tata Trusts' pledge of committing Rs 500 crore probably garnered the highest publicity in
mainstream and social media. The Trust will plough in this amount towards providing PPE for medical personnel on the frontlines, respiratory systems, testing kits to increase per-capita testing, setting up modular treatment facilities for infected patients, and training of health workers and the public.
ITC's hygiene and health brand Savlon has partnered with the state government of Kerala on its mass hand-washing campaign 'Break the Chain', to contain the spread of COVID-19. Savlon distributed Savlon handwashes free of charge to ensure ready availability at all the booths set up by the government.
RB, another leading FMCG company, launched the RB Fight for Access Fund as part of its contribution to fight the pandemic. As part of this fund, an additional $32 million has been mobilised which, among other things, will be deployed to distribute 10 million units of Dettol Soap to vulnerable communities, 1 million litres of its disinfectant products including Lizol disinfectant liquid and Harpic toilet cleaners to public health institutions and frontline health and sanitation workers, and 3.5 million N95 masks to pharmacists and healthcare workers. 
Diageo India, the beverage alcohol company, will manufacture 300,000 litres of hand sanitisers from its 15 manufacturing units and donate 150,000 free masks to public health departments. In addition, Diageo will donate 500,000 litres of extra neutral alcohol (ENA) to the sanitiser industry to make (2 million units of 250 ml each) hand sanitisers.
Hero Group is offering the 2,000-bed hostel at its BML Munjal University for use to the local health department. Hero MotoCorp will distribute masks, sanitisers, gloves and 100 ventilators to hospitals and health departments. 
In a similar vein, the Piramal School of Leadership at Jhunjhunu, Rajasthan, has offered its 40,000 sq. feet training facility, along with other Piramal-aided schools, to the district authorities for use as isolation centres.
Srinivasan Services Trust (SST), the social arm of TVS Motor Company, is implementing various measures such as manufacturing and supplying supportive equipments like masks, and providing cooked meals to frontline healthcare workers and police officers.  Some of the key initiatives that have already begun include: making and supplying 1 million protective face masks, deploying vehicles and disinfectants to municipalities and helping produce medical equipment, and supplying dry rations to daily-wage workers in Baddi, Himachal Pradesh.
ICICI Lombard General Insurance has partnered with Apollo Health & Lifestyle Ltd., subsidiary of Apollo Hospitals Enterprise Ltd. and Metropolis Healthcare Ltd, to fund the entire screening procedure for underprivileged patients. To achieve this, it has committed a sum of Rs 5 crore. The initiative is expected to benefit over 11,000 citizens. 
Kaka-Ba hospital, the CSR wing of Cadila Pharmaceuticals, in association with Gujarat Police distributed masks and sanitiser bottles to the police team in Dholka, Ahmedabad. The short video platform, TikTok, has donated medical equipment worth Rs 100 crore to the ministry of health and family welfare, providing 400,000 hazmat protective suits and 200,000 masks.
Wipro Group and Azim Premji Foundation have committed Rs 1,125 crore towards the pandemic response efforts. The Foundation will contribute Rs 1,000 crore to the fund, with Wipro putting in Rs 100 crore and Wipro Enterprises Rs 25 crore. The fund will go to the medical and service fraternity. The Foundation will also use the funds to coordinate its on-the-ground response, through its 1,600-person team and 350 civil society partners.
Hero MotoCorp is working with Akshaya Patra in Jaipur and Wishes and Blessing in Delhi to provide food packets at shelter homes. Infosys Foundation is also supporting NGOs that provide food and hygiene kits to vulnerable sections.
Sony Pictures Networks India has contributed to the Swades COVID Fund set up by Swades Foundation. Founded by Zarina and Ronnie Screwvala, the foundation is providing medical equipment and consumables to authorities of Mumbai, Raigad and Nashik districts in Maharashtra.
Donating food and other supplies to vulnerable groups

 
Hero MotoCorp is distributing more than 10,000 meals to daily wage workers, stranded labourers and homeless families in several areas of Delhi-NCR, Rajasthan, Haryana, Uttarakhand, Andhra Pradesh and Gujarat, and 2,500 ration kits for families in Delhi, Maharashtra and Kerala. Hero Future Energies will distribute food items and hygiene kits to people spread across 150 villages around its project sites.
ITC's Savlon has set up a panel headed by a leading medical practitioner to answer questions on the subject on social media, terming it 'Ask the Expert' campaign. The brand has also initiated a nationwide awareness programme on hand-hygiene best practices through mass-media partnerships (online and offline).
Dettol (a product of RB), in partnership with Bikers for Good, launched #HandWashCorona, a public health initiative. Under this campaign, volunteers rode within the streets of Delhi-NCR and distributed 9 lakh Dettol soaps to underprivileged communities (one hopes the volunteers were given adequate protection).
Piramal Group's Piramal Swasthya has set up health helplines in 7 states in partnership with public health workers to provide health advisory and relief measures to underserved communities. These helplines receive approximately 50,000 calls daily, 20 per cent of which are related to COVID-19.
Tata Motors has put up banners and other information material to spread awareness about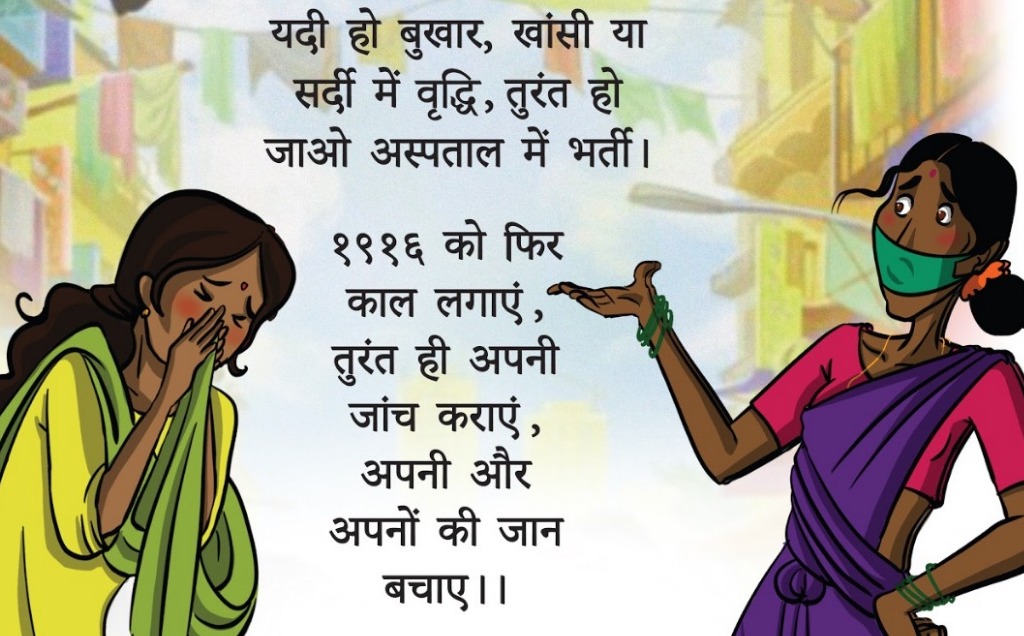 good health practices in slums and amongst low-income groups. The company is also supporting self-help groups in manufacturing homemade certified masks and sanitisers to be distributed to hospitals, vendors, health workers, police stations and army personnel, and among communities around their plants. Till date, the company has enabled the manufacturing of 17,000 homemade certified masks.
STL, a global data networks innovator, launched Project Savdhaan to help spread awareness through an online workshop and on-ground sessions in certain locations. As part of this project, the company's academy, STL Academy, conducted a COVID-19 online awareness drive in association with Telecom Sector Skill Council, Infrastructure Equipment Skill Council, and Telangana Academy for Skill and Knowledge where medical experts covered topics such as preventions and risk, social distancing, and community-based measures to mitigate the spread of COVID-19. The workshop was broadcasted on March 27 from Hyderabad and later hosted on www.stluniversity.com. STL has also partnered with Indian Red Cross doctors as part of the Mobile Medical Unit CSR programme to reach remote locations, such as villages in Dadra and Rakholi. 
Biscuits and masks for humanity 
A few relief-related initiatives escape straightforward categorisations. For instance, Parle Biscuits said that they would donate one crore Parle G packet every week of the current lockdown, through state depots. DBS Foundation (of DBS Bank) has stated that its 2020 DBS Foundation Social Enterprise Grant is part of its efforts to 'support individuals, businesses and communities impacted by the COVID-19 situation.' The Marico Innovation Foundation, on the other hand, has launched the #Innovate2BeatCOVID challenge that offers a total grant value of Rs 2.5 crore, in collaboration with A.T.E Chandra Foundation and Harsh Mariwala in his personal capacity. The programme calls for MedTech entrepreneurs, corporates and innovators to come up with solutions that can be modified and scaled immediately towards aiding the medical fraternity and mitigating the risks of the outbreak. 
The country's largest bank, State Bank of India, has announced that it will commit 0.25 per cent of its annual profit in FY 2019–20 to fight the COVID-19 outbreak. However, this amount will be sourced from its CSR funds, so it is a part of the company's mandatory 2 per cent CSR spend. The company hasn't offered information on how this money will be spent. Standard Chartered says it will commit $1 billion of financing for companies that provide goods and services to help fight the pandemic, and those planning the switch into making such products, in the form of loans, import/export finance, or working capital facilities that they use for day-to-day business operations.
Karleo, a brand of ready-to-wear and couture garments, has launched a project called 'Masks
for Humanity' wherein they have tied up with Brihanmumbai Municipal Corporation (BMC) to manufacture and distribute 5,000 non-surgical masks for BMC sweepers and garbage pickers in Mumbai. Honda is supplying 2,000 units of Honda engine-powered high pressure backpack sprayers to various government agencies. These lightweight powerful sprayers will be used for disinfectant fumigation at hospitals, public transport, railway stations, public canteens, and other common areas.
In a more encouraging step, promoters of NJ Bhilwara Group Company (HEG Ltd and RSWM Ltd) have decided to undertake a 50 per cent cut on their basic salaries for the year 2020–21 and all guesthouse facilities of RSWM Ltd around Bhilwara district have been offered for quarantine procedures to local authorities. SPN will contribute a fund of Rs 100 million to support daily-wage workers in the media and entertainment industry, including camera and light personnel and their dependent families. The network is reaching out to the daily-wage earners identified by their respective trade associations with free coupons which they can exchange for daily necessities like food and essential items at select retail stores. SPN is also working with its various commissioned production houses to disburse a month's salary to each daily-wage earner. ZEE Entertainment Enterprises Ltd has committed to offer financial relief to over 5,000 daily-wage earners working directly or indirectly for the company in its overall production ecosystem.
Another important initiative is Mpower's partnership with the government of Maharashtra and the BMC to launch a toll-free helpline number – 1800-120-820050. Called BMC-Mpower 1on1, this will be available to citizens 24×7 for their mental-health needs. Available free of cost for residents across cities in Maharashtra, the helpline comprises experienced and trained mental-health counsellors, who are clinical psychologists and psychiatrists from Mpower – The Centre, Mpower – The Foundation, and Mpower – The Cell, to provide mental healthcare counsel and support, in Marathi, Hindi and English.
Another helpline meant to address mental-health issues is 1800-121-0980, launched by Poddar Foundation in association with Rotary Club.
Educational furniture manufacturing company Popcorn School Furniture has undertaken a
month-long campaign focused on the mental wellbeing of children. The campaign will include virtual workshops with children as well as parents under the instruction of experts. Parents will be asked to plan activities for their children, such as reading, painting, cooking and games, to spend their time productively. One-to-one interaction with Dr Ranjan Ghosh of Good Karma clinic will be held with children and parents. 
CB view
While the measures announced by corporations big and small are encouraging, questions of adequate paid sick leave, insurance coverage, and safety precautions for workers are yet to be clarified by most organisations. A few like MG Motor have stated that they are working with their dealers to ensure enhanced insurance cover for their employees and also plans to set up a 100-member hostel for its female associates near its manufacturing facility in Halol. Diageo will provide health insurance cover to on-trade partners. It has also pledged to support trade with a Rs 30 million health insurance cover for bartenders associated with the Diageo World Class programme in India and will provide continued learning and skill building for the bartenders through complimentary access to virtual training and online learning through the Diageo Bar Academy Training Course.
But many companies still need to recognise that apart from contributing money and supplies to the response against the pandemic, they are also responsible for their low-wage employees, many of whom live from paycheck to paycheck in precarious condition and have little or no health insurance. If they are being made to work during these dangerous times, they need to be given all possible means and supplies to protect themselves as well as guaranteed paid sick leave should they fall prey to the virus.
Then there's the matter of accountability – whether these funds will be spent on time, if donations will reach the vulnerable, and if commitments are being kept. Auditing and tracking are no one's responsibility and unless a government agency, media, or civil society organisations closely monitor these efforts, it is likely that much of these grand gestures will remain just that—gestures. In the absence of external monitoring, one hopes that corporations take their social responsibilities seriously and sincerely. A pandemic, after all, cares not for human divisions and differences. A blow to the poor and needy is a blow to us all.