This article highlights how initiatives like Parachute Kalpavriksha Foundation (PKF) are key to preparing farmers for the next phase of farming driven by modern technology and sustainable cultivation.
Corporates that invest in agricultural communities as part of their CSR initiatives can enhance the conservation of natural resources and adoption of efficient farming practices across India.
Marico's Parachute Kalpavriksha Foundation aims to cover over 4 lakh acres of farmland and enrol over 1 lakh farmers, reaching a productivity enhancement rate of 16% by FY25.
Agriculture is arguably the backbone of the Indian economy and is the primary source of livelihood for about 58% of the country's population (source: IBEF). India's agricultural sector is predicted to increase to US$24 billion by 2025. We are on the brink of the next phase of farming leveraged by digitalisation and the growing adoption of cutting-edge techniques including blockchain, artificial intelligence, geographic information systems, drones, and remote sensing technologies as well as the release of various e-farming applications. 
Need of the hour
To feed the expanding population, the farming community increased food production at an exponential rate. However, the rise in food production has come at a price, in the form of groundwater depletion, land degradation, yield stagnation, loss of agri-biodiversity, and the long-term impact on farmers' and consumers' health. 
There is an urgent need to move from resource-intensive farming to sustainable farming. The transition is a lengthy but required process to ensure there is enough for future generations. The government has been actively taking multiple steps to support the farming community and increase farm yield and profitability though modern practices. On their part, several companies have initiated projects under the ambit of CSR to help farmers adopt sustainable farming techniques. Such initiatives can enhance the conservation of natural resources, contain the cost of cultivation, and modernise farming practices. They can also help improve crop productivity and ensure that farmers have access to adequate capital and technical know-how to practise sustainable cultivation, in the process improving their yields and incomes and uplifting the community.
Parachute Kalpavriksha Foundation empowering farmers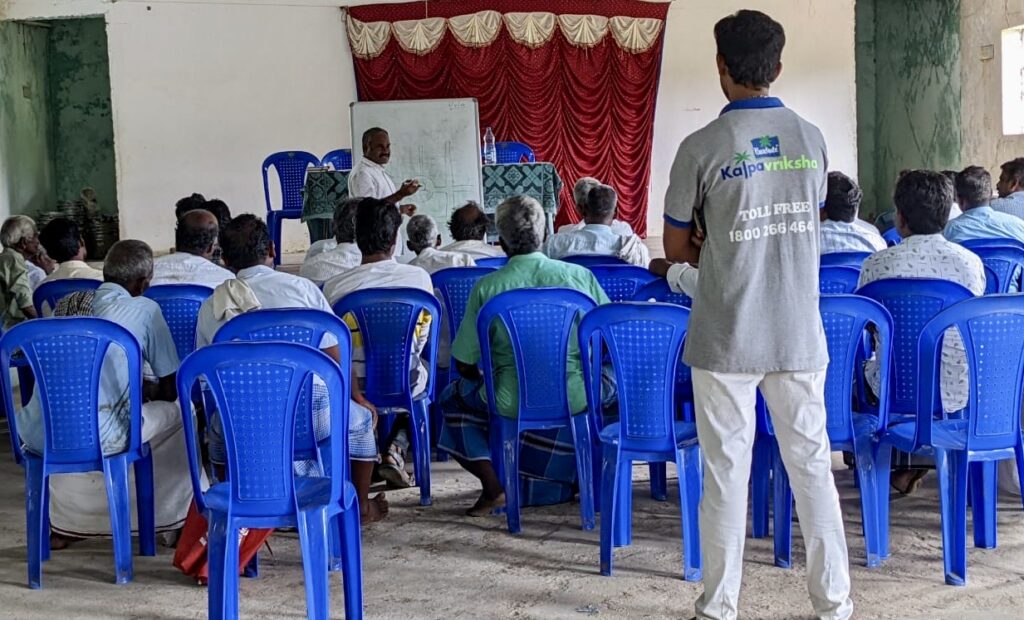 Marico Limited's Parachute Kalpavriksha Foundation (PKF), launched in 2017, has been  at the forefront of initiatives focused on the aforementioned aspects. It has been training farmers in sustainable farming methods and educating them on ways to achieve increased productivity and higher yields in the process. Under this programme, farmers undergo training in scientific and research-based agricultural practices. Currently focused on Kerala and Tamil Nadu, the team has implemented more than 24,000 digitally enabled trainings for farmers to enhance their productivity. Since its inception, PKF has covered over 2.55 lakh acres and enrolled close to 63,000 farmers in the programme. The programme has boosted productivity by 15% y-o-y in the last three years. 
Importance of engaging youth in agriculture
There has been an increase in youth migration from rural to urban areas, propelled by search for employment. As per a report by World Bank, by 2050 half of the Indian population will be based in urban locations. It is also estimated that the percentage of agricultural workers in the total workforce will drop from 58.2% in 2001 to 25.7% by 2050. 
Fact is that engaging the country's youth in agriculture is essential for the growth of the sector as they are capable of leveraging technology and incorporating new methods into farming. They can do so with the help of the government as well as corporations supporting them by providing proper equipment, training and finance. On their part, companies need to leverage the rapid digitalisation across rural India to encourage the youth to access information on the agriculture sector and learn and participate. As most farmers are used to following traditional methods, there is a need to lay a strong foundation for modern and organic methods of farming. Training programmes can propagate a combination of traditional and modern agriculture approaches that drive maximum profits. Enhanced outcomes derived from innovative farming techniques will encourage the youth to enter the agriculture space.
The next-gen farmers
To make the farming experience more enriching and exciting, Parachute Kalpavriksha Foundation has installed a Kalpavriksha demo farm that acts as a model farm to disseminate best practices. Alongside, the Kalpavriksha Knowledge Centre serves as a hub to provide hands-on, scientific, and outcome-based learning. The Foundation has also created digital channels across social media platforms for reaching out to the youth.
The world population is increasing exponentially – roughly, about 83 million people are added to the population every year. It is expected to reach around 9.8 billion in 2050. Future yield growth in many crops will need to be higher than in the past to meet projected food demand on existing agricultural land. Providing the right incentives for sustainable practices is critical, that goes without saying – only sustainable farming has the potential to increase yields and feed a growing population without destroying living conditions. Clearly, we have our task cut out for us.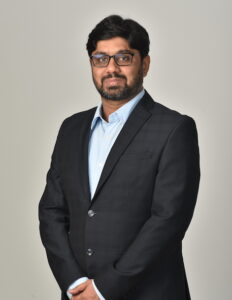 – Amit Bhasin is Chief Legal Officer & Group General Counsel and Secretary, CSR Committee, Marico Limited