This hasn't happened before – the 'sustainability everyday' talks that are making more and more sense, common people sharing common ideas that are needed to save our common environment – basically conscious individuals making LiFE happen.
Dear Mr Modi,
Good wishes and warm greetings.
The entire country knows about your busy schedule – how much we see you on the screens, always out there in the field – and I wonder if this note will ever reach you, and in case it does,   if at all you will have time to actually read the contents thereof.
In the hope that it reaches you somehow, I am taking the liberty of keeping it an 'open letter' – if not through official channels, maybe it will reach you through open mediums, or good old word of mouth.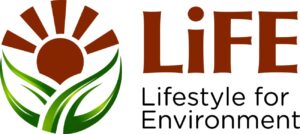 The thought is simple – which is to introduce you to this informal (but by all means serious) community of individuals – about 30,000 of us – who are propagating the idea of mindful and sustainable consumption, and who with their thoughts and actions are supporting the very idea of Lifestyle for Environment – LiFE movement. We have called it the Together We Can (TWC) community.
It started with simple, focused conversations amongst friends, colleagues, acquaintances and similar-interest groups. Along the way, more people joined in and these gatherings metamorphosed into groups that would meet once in a while – to keep the conversations and enthusiasm going. Because the best of intentions can otherwise get lost in the daily business of getting our lives together…
Hoping that you are still reading this, I am sharing a long story in short flashes – specifically in bullet points with the names of some people and entities as well as a line or two on how they are making this conscious community stronger.
…our mentor-at-large has been the leadership at India office of United Nations Environment Programme, diligently encouraging communities to 'embed' the idea of LiFE in all conversations.
…Mary Kom, our boxing legend, does her own bit and has committed to propagate sustainable lifestyle amongst her students and colleagues.
…nearly 100-odd parents of students at Shiv Nadar School, Noida – all part of a community called 'Pause For a Cause' – met over coffee, had conversations, and initiated an e-waste management camp.
… doctors' community at Dr Shroff"s Charity Eye Hospital (SCEH) – a 100-year-old entity – hosted a few corporate leaders at their heritage building in Old Delhi and engaged in conversations on the sustainability and social practices at their organisations.
…a community of about 50 parents who run a Waldorf-inspired school in Noida – it's called Aritram – practise sustainable and mindful living, and the same value system lies at the core of the pedagogy brought to children at their school.
…over 7,000 young people, who are members of Adarsh Yuva Samiti in Uttarakhand, have committed to lend their support to a common action serving a larger cause.
…EcoRoots Foundation, an entity let by the 'Nest-man of India', environmentalist Rakesh Khatri, engages with thousands of children on environmental awareness and is committed to propagate sustainable consumption amongst their communities.
…about 1,000 children (and their parents) who receive midday meals from Khushi Ek Ehsaas, an entity run by a corporate executive-turned-social entrepreneur, have committed to initiate 'one action' as their bit for the environment.
…over 2,000 volunteers of Ek Pehal, a Noida-based nonprofit led by a social entrepreneur, have joined the TWC community and are amplifying the voice and impact of this movement.
…students, faculty and related/extended communities at educational institutions across Delhi-NCR – including Tagore International School, Bluebells School International, BML Munjal University, and Birla Institute of Management Technology (BIMTECH) – are doing their meaningful bits, with environmental stewardship strongly embedded in the daily running of their institutions. Together they are more than 5,000 conscious individuals, and that is cause for much hope.
…Recity Network, an innovative company that has built a successful model around circular economy for plastics, is propagating sustainable consumption amongst their workforce.
It's a good thing that along the way we have found support from corporate groups, particularly with regard to sustaining these essential conversations. They bring to the table not just their resources, expertise and experience, but also the possibilities of great, enduring   and at-scale transformation. I am yet to get my head around the size of their workforces – the number of people who are directly employed by these corporate entities – and what difference they can make if they are to take just one action, albeit together. As sustainability and CSR heads of India's leading companies signed on a large board at our last gathering which happened at India Habitat Centre in Delhi, committing to propagate sustainable consumption amongst their colleagues and friends, we believed some sort of a beginning was happening in this part of the world too.
If you, honourable prime minister, are still reading this, which I hope you are, please do consider sharing a few words of appreciation for these little efforts by communities everywhere. Your words will without doubt spur many more into taking positive action for the environment.
Warm regards and best wishes again,
Ranjan Rayna
p.s.: Since hope is the operative word, hoping that you will find some time to read a brief report on the recently concluded TogetherWeCan meet-up, and also watch some of the video recordings from there.
TWC event report: TWC Coffee Meetup_Report
Videos: TWC Meetup playlist
Also read:
#TogetherWeCan: A meet-up. A community without borders. An idea whose time is now.